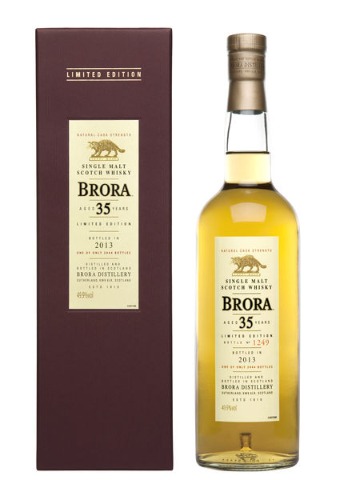 蘇格蘭 Brora 1977 35年 (Limited Edition 2013) Single Malt Whisky 單麥威士忌
Model:
價格查詢
香港
貨品描述
蘇格蘭 Brora 1977 35年 (Limited Edition 2013) Single Malt Whisky 單麥威士忌
蒸餾廠名:Brora
蒸餾年份:1977
入樽年份:2013
陳年時間:35年
酒桶類型: American and European Oak
度數:49.9%
容量:700ml
Whiskybase: 92.5
Whiskynotes: 93
Tasting note:
Nose: starts fresh and lively, very much old Clynelish style. Honey, apricots / pineapple, a little vanilla and lots of trademark waxy notes. Polished furniture, hints of coconut oil. Then it changes with some emerging herbal notes, peat and earthy notes. Sharpish lemongrass and seaweed. A little wet wool in the background, as well as a whiff of smoke, but it's not the farmy Brora of earlier in the 1970s.
Mouth: first a wave of coastal / earthy notes (seaweed, hay) and herbs. Quite salty. Only a bit later do the fruits appear: lemon (both zest and candy) and some yellow grapefruit. Smokier and slightly more severe than last year – which means none of the tropical fruits of last year. Waxy / resinous notes. Ashes and a late chocolate sweetness. Liquorice and menthol, eucalyptus, getting quite medicinal towards the end.
Finish: long, sharper with a leathery dryness. Mint and ashes with plenty of wood spices.
History of BRORA:
Brora Distillery was founded in 1819 by the Marquis of Stafford. Brora Distillery is a malt whisky distillery situated at Brora in the Scotland's Highland whisky region. Originally named Clynelish and renamed Brora in 1975 but closed in 1983.