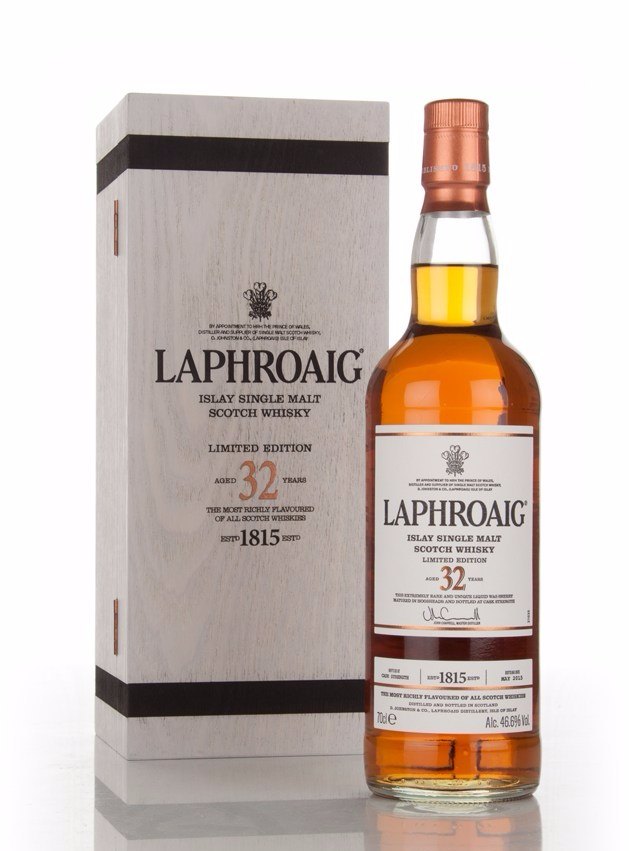 蘇格蘭 Laphroaig 32年 (200th Anniversary) whisky 威士忌
Model:
價格查詢
香港
貨品描述
蘇格蘭 Laphroaig 32年 Sherry (200th Anniversary) single malt whisky 威士忌
蒸餾廠名:Laphroaig
入樽年份:2015
陳年時間:32年
Outturn: 5880
度數:46.6%
容量:700ml
Tasting notes:
Nose: Lots of sticking plasters (especially noticeable in this bottling) up front with muscovado and a rich cherry bakewell spine.
Palate: Very svelte mouthfeel, well integrated smoke mingles with prominent cocoa, just a touch of seaweed giving this heavily Sherried malt a sense of place and plenty of cinnamon spice.
Finish: Very long, initial dark Christmas cake with coal ash coming through.